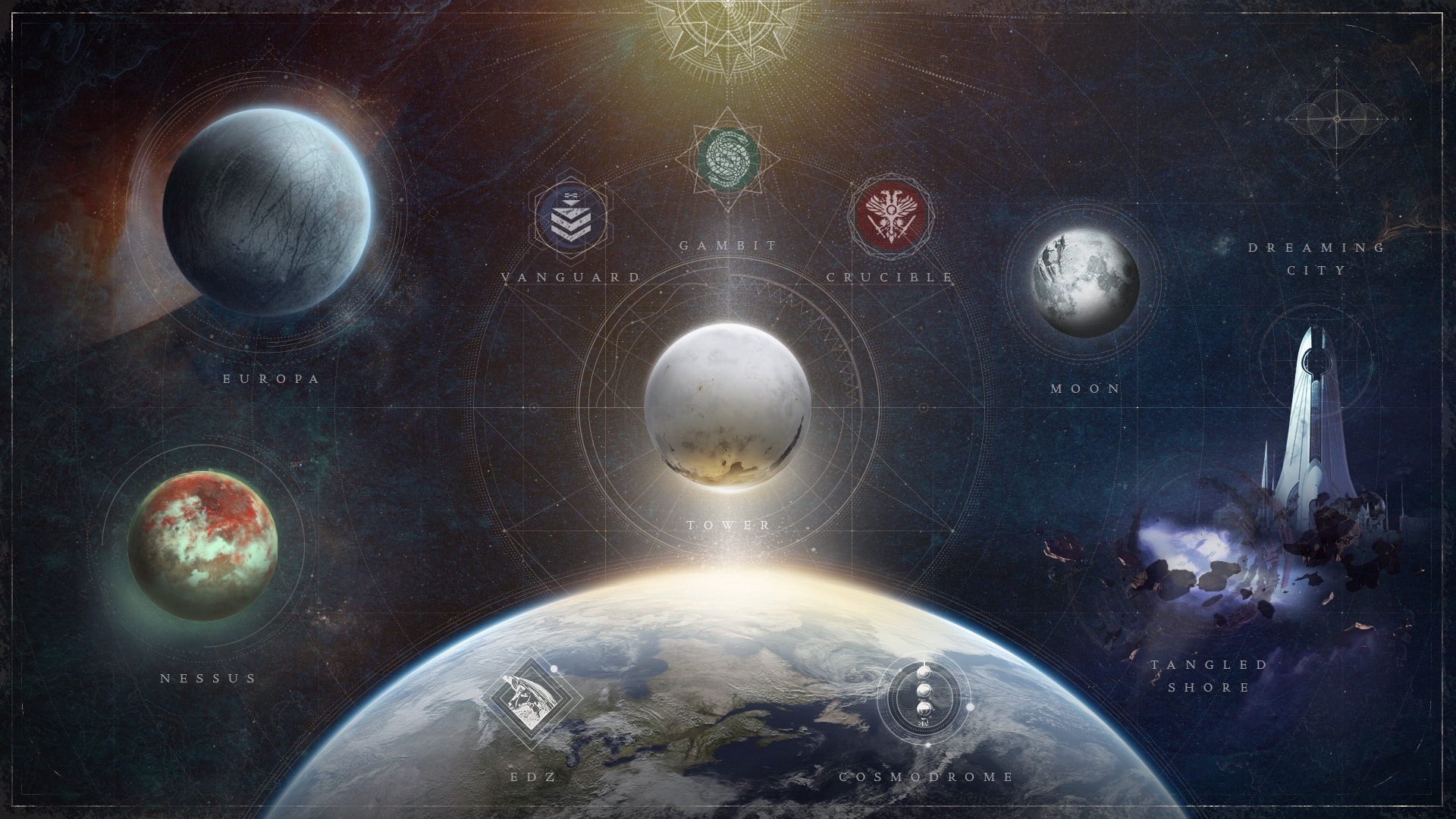 On November 10th, Bungie will begin vaulting several locations. This means the affected content will no longer be playable. Now is your last chance to get activities, triumphs, etc. done on these locations before they disappear indefinitely.
The claim is that they need to cycle out some old content to "create a sustainable ecosystem" and allow them to "update the game more quickly."
Locations being Vaulted
We are losing most of the planets on the left side of the director.
Mercury
Mars
Titan
Io
The Farm
The Leviathan
Coming in Year 4
Bungie has announced they'll be bringing new content to fill the void left by the missing locations. Although in true Bungie fashion, a lot of it is just 'reused' content from D1.
The Cosmodrome
Vault of Glass
New: Europa
Overall, I think the upcoming changes are drastic but there's some potential there. Remember, this is the last chance to pick up triumphs and collectibles before these planets disappear for a while. Of special note is Savathun's Eyes which are found on the soon-to-be-vaulted planets. They can only be destroyed with the Ruinous Effigy trace rifle exotic.