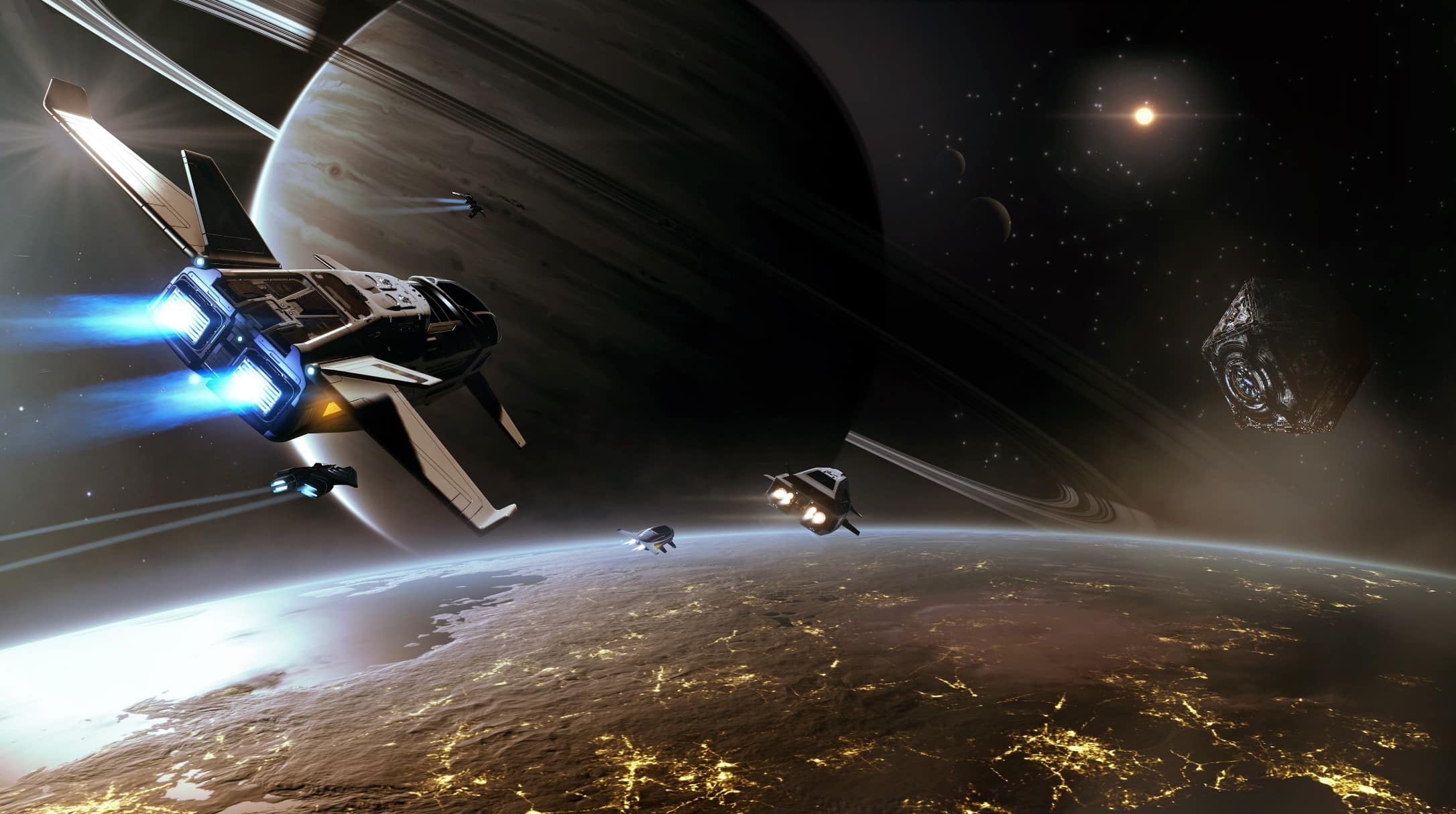 Yes, yes.. I have started playing another game in addition to Destiny 2. As a result, the Belligerent Renegades now have a presence in Elite: Dangerous.
What is Elite: Dangerous?
Trade. Fight. Explore. Take flight and experience life as a starship commander in the dangerous galaxy of the 34th century. Enter a massively-multiplayer full-scale recreation of the Milky Way with a small starship and a handful of credits, and join the ranks of the iconic Elite.

EliteDangerous.com
E:D is a open world space game which allows you to do many things. It has been compared to EVE Online, Star Citizen, and No Man's Sky. Some of the most notable things you can do:
trade
bounty hunt
pirate
explore a 1:1 replica of the Milky Way galaxy. Only 0.015% has been discovered so far.
get out of your ship and drive on a planet
first person on-foot combat (coming in Odyssey expansion)
form a minor faction
align with a superpower
and more
For the best experiences in Elite, you can use a joystick or HOTAS. Controllers work as well but some do not consider it as good. VR is very well implemented and super immersive in this game as well.
About the Squadron
In alignment with our conservative and freedom-loving nature, the new squadron has allied with 'Space Murica' AKA the Federation. Our official stance is to spread democracy and liberty within the Federation's territory.
We're a Federation-aligned organization with a strong emphasis on conservative-libertarian ideals. What good is humanity without the rights to life, liberty, and the pursuit of happiness? These are the ideas laid out in the constitution of the Federation's ancient predecessor, the United States of the Americas. A free and open society with limited interference from the Federal government is ultimately what we want to see. While the Imperials seek to maintain order with a non-elected monarch and a group of oligarchs with no legal oversight, the Federation offers a chance for true liberty.

Our inara.cz squadron page
Joining the Squadron
If you're interested in joining us on Elite: Dangerous, visit the Inara squadron page and request membership. You can also request membership in-game via squadron ID: BGNT.